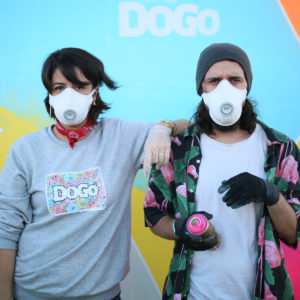 The summer season might be over but we're still in the Festival Mood.
One of the biggest cocktail festivals "Shake It" held in İzmir and of course we hadn't miss it.
Let's have a look how we rock the festival with the touch of design!
İzmir, It's Time To Shake It and Make It 🤙
The Festival held between on October 27-28, 2018 with the theme:
"Harmony of Mixology"
A wide range of cocktail and gastronomy workshops, mini talk shows with surprise guests, live music and DJ performances, games, festival market and more had been waiting for the participants for a great weekend in a festival area.
The whole weekend, we were there with DOGO Creative Team.
Our designers had a live mural performance with the festival theme.
At the end, art piece was incredible!
Thanks for all Dogo Lovers who have been with us!
THANK YOU ALL FOR YOUR GREAT ENERGY!!
DOGO ❤ YOU