Everyone knows the best time for shopping; Black Friday! Towards the end of November, most of the well-known brands start making the biggest discounts. In the last week of November we see lots of campaigns like; Happy Friday, Bright Friday, Colorful Discounts and etc. However the original name of this event is Black Friday. The message of the day is to start the shopping on the first day of the weekend.
Black Friday, the day which leads people to shop like crazy first appeared in America. It became a tradition after it was announced in 1961 through newspapers. Giant discounts, which started on the first Friday after Thanksgiving, are arranged to help people meet their needs more economically on New Year's Eve. Of course, when it comes to discounts, we come across funny scenes too!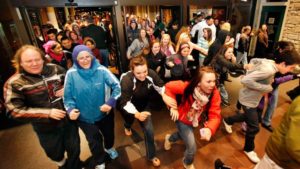 There are also Cyber Monday campaigns at that time of the year. It's the second most online-shopped day after Black Friday. Since 2005, discounts begin on the first Monday after the end of Black Friday and valid for only today.
As we finish our 13th year in this sector, we know our increasing target group better and glad to put a smile on their face on such global days! Since we don't organize campaigns frequently, DOGO Design sees the Black Friday period as an opportunity to deliver our products to brand new people all over the world.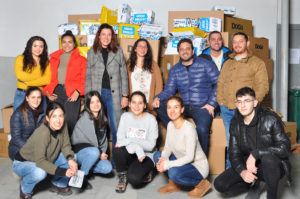 For us, every year Black Friday and Cyber ​​Monday campaigns are transformed into a special organization and an ongoing tradition with the contribution of all DOGO staff as well as the E-commerce team.
We strengthen our team spirit while preparing shipments in the warehouse, including managers from all departments. The reason we do not get tired is we work with fun and pleasure. We know working at DOGO means keeping the joyful spirit of DOGO and putting our best as a team for the same purpose!
After two weeks of the campaign, our sales increased considerably as it did every year. Compared to previous years, the most significant difference of 2019 for us was the fact that our micro export outflow exceeds 70% with orders from France, Spain, America, the UK and Italy. DOGO, which has the first prize in the E-export category deserved it!