Cooking on hot summer days is everyone's worst nightmare! Who's going to cook now, when you can go out and swim? Eating outside food is also unhealthy. Diets were made to enter bikinis, exercises were done for summer, we hear you say you won't give up losing weight! The solution is delicious recipes that are rich in content and easy to perapare. These meals are proof that eating healthy doesn't have to be boring!
In this article, we have compiled healthy recipes that are practical to do and catchy to keep in mind.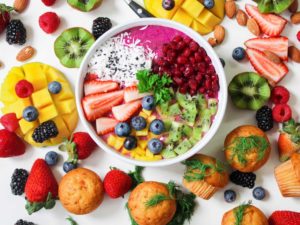 Smoothie Bowl
It is one of the most colorful, lightest but also the most satisfying breakfast dish you can do which saves time for those who cannot have breakfast in the morning.
Ingredients;
5 tablespoons of almond milk yogurt
10-12 pieces of blueberries
6 pieces of strawberry
1 teaspoon of honey
1.5 tablespoons chia seeds
1 small size banana
5-6 pieces of raw almonds
Put the almond milk yogurt into the blender. Add the strawberries, blueberries, honey and chia seeds you have cleaned and mix before. Take the mixture into a bowl and decorate it as you wish. That's it!
Green Detox Soup

A super soup recipe that cures problems such as bloating and edema and will give your body the energy it needs. For those who want to feel fit and alive;
Ingredients;
1 bunch of spinach
1/4 potatoes
1/3 pieces of pumpkin
1/2 piece of Broccoli
1 Carrot
1 red onion
1 clove of garlic
1 teaspoon of cumin
1 teaspoon of sea salt
1 teaspoon black pepper
Wash and peel all vegetables first. Peel onions and garlic in the same way and finely chop or grate. Take the vegetables to the saucepan and pour boiling water. When the vegetables are soft, put them in the blender and serve hot.
 Lentil Balls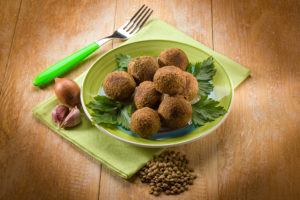 Both healthy and quite satisfying alternative!
Ingredients;
1 glass of red lentils
Half glass of black quinoa
1 carrot
1 slice of bread
Half a teaspoon of garlic powder
Salt and pepper
Thyme
Boil carrots, lentils and quinoa in a small saucepan. Spread boiling ingredients, all spices. You can also add a few drops of olive oil to the mixture. Finally, you can put the mixture that you have passed through the grommet into small balls on a baking tray and bake for 10 minutes in a 180 degree heated oven. That's it!
Oat Fruit Balls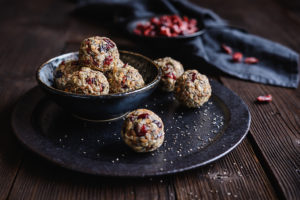 Enjoy these oatmeal energy balls for breakfast! With one batter, you can make lots of different types of energy balls.
Ingredients;
1 cup of oatmeal
1 piece of your favorite fruit
1 tablespoon sugar
Half a spoon of cinnamon
Oatmeal balls can be made with any kind of fruit, if your choice is small fruits, 1 bowl of fruit is enough. Peel the fruits and put them in the blender. Add the oats and sugar to the blender and mix. Leave the mixture in the refrigerator for 15 minutes. Then give the ball shapes to your hardened material and add cinnamon on them. You can try to make both healthy and practical oatmeal balls without using sugar. If you want to improve it a little more, you can bake the prepared balls in the oven for 10 minutes.