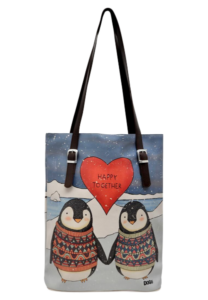 The most full of love day is coming up soon! We will be celebrating every form of love on February 14th, Valentine's day. Either you're in a relationship or a platonic; Valentine's Day is a great opportunity to remind yourself how much you love yourself that day.
While the streets and shop windows are getting filled with roses and hearts, the 21st century's celebration of Valentine's Day started to change too in many ways. With people gaining social awareness everyday, the famous and overpriced brands we all know is becoming the opposite of the meaning of what love actually is. Now what we all look for is to express ourselves better to our loved ones and we want something that is more extraordinary for that special one in our lives. The gift we are buying has to give a message and sincere emotions to make them feel special. Designs that are inspired by nature, Do-it-yourself products or even a letter that you write is good enough to express the importance and the great meaning of that day.
If you still do not know what to get your loved one, DOGO is here to back you up and give you unique, special kinda support gladly. Make your loved one happy with the colorful, innovative, creative and the most unique product lines that we have! You can get your loved one, one of our products that is eco-friendly, unique and sustainable. Floral designs, colors from nature and cute character designs will make your loved one's heart filled with love and warmness.
If there is a gift that women adore most, it is shoes. Shoes are the complementary piece of the style. Have you ever heard the quote "If you give a woman the right shoes, she can conquer the world"? Marilyn Monroe undoubtedly always preferred the most fashionable shoes.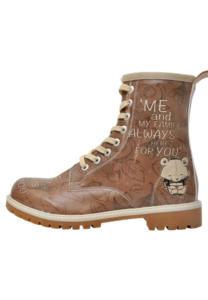 Now think of the person you love and choose which style she likes the most. Whether it's casual style sneakers or high-heels for stylish parties you can find all of them at DOGO.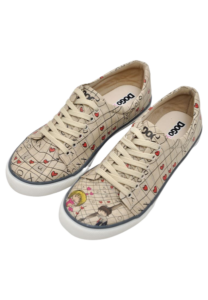 DOGO Boots will make you feel unique in winter days with their designs and lively colors. Or bags? Have you seen DOGO's hand-made bags? Waist bags, backpacks, handbags and more…
Give your loved one a story rather than a product! Express your love freely with the language of the design.
Happy Valentines Day!