September is here:
The salty, lazy and hot summer days are over. We already miss them but rise and shine because September is here for the new places to discover. It is here for  the adventures to get lost and find yourselves.
Best of all, perfect time to travel.
We have three destination suggestions for you: These tree destinations are more tempting than ever in September and here are 3 DOGO Designs to accompany you.
Weather is perfect in September for Buenos Aires visits, neither too hot nor too cold like heaven. You have a chance to explore weekend ferias or markets, great dining establishments, historic sites, plazas and museums during your visit. You definitely try Argentinian steak or desserts like Dulce de Leche and indulge yourself in their local wine.
If you are interested in dance Buenos Aires is the best place to visit. Buenos Aires is the heart of tango. It's the right place to fantastic tango shows.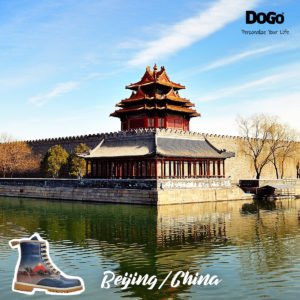 Beijing / CHINA:
Beijing is the capital of China and  the most populous capital city in the world. Historical temples, different foods, amazing parks, bicycle tours, antique markets and more are waiting for you in the Chinese capital.
The view of the Great Wall is fabulous in September with less rain, comfortable temperatures, and more clear days for you to enjoy hiking and photography.
Little tip: Pack a warm jacket  and your Dogo Long Boots  as it can be quite cool in the mountains, especially in the mornings and evenings.
Corfu / GREECE:
Corfu is a Greek island in the Ionian Sea which is perfect for September holidays: the extreme heat of the summer has subsided, and the summer crowd has been long departed. It might be too chilly to your swimsuit, but the weather is ideal for hiking and  sightseeing with your Dogo Sneakers.
Gorge at Agni Bay, Cape Drastis, the old town of Corfu, St. George's Church, Porto Timoni and Canal d'Amour are the best spots to visit. There are many museums and cultural centers. And you have to have Corfu's fresh delicious  seafood.