Fashion is bigger than daily attire, a glamour and red carpet, kickoff parties to blockbuster hit celebrations. It is a language and a message within itself that has enlarged its boundaries to many phases of life.
Brands and designers have taken a heap ahead to move farther than apparel and use fashion as a tool to touch some of the taboos and sensitive topics and promote noble messages. Resultingly, the snazzy brands have also gained respect and yes, more business as a fruit. Many crucial messages ranging from war to harassment, education to human rights can effectively and leisurely fit under the fashion umbrella and reach the audience with much better range, attraction, impact and meaning.
We see some examples and some causal fashion campaigns, branding and terns that shaped the society inside out.
No Shave November
We see beard today in men`s fashion outlook, probably the ingredient to be a dapper look. This has been embraced by men globally, but do we know about the background of No shave November? It's observed as a month men do not shave globally, save that money and donate for cancer awareness. It started in 2007 as an unfortunate family in the Chicagoland Hill family, for their father who suffered from cancer and eventually passed away. To date, around 200$ Million have been donated for the cause and it has not only pertained to beards, but many matching advertisement campaigns are made to compliment the cause.
Jigsaw's Love Immigration
While every brand was in a race to grab the audience's attention and be more socially active, Jigsaw, the British Fashion Brand, started Love Immigration campaign in 2017. They proudly owning the fashion trends brought by immigrants from all around the world to Britain, which houses the biggest number of Immigrants, was a gigantic success, beating all the big brands and claimed first price in the marketing world campaign in 2017. Taking the brand to new heights, they promoted openness, diversity cultural richness and empathy, resulting in huge brand goodwill.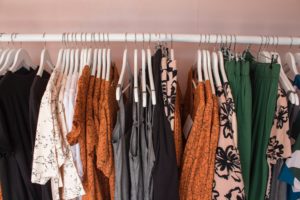 Close the loop. H&M
The supreme H&M close the loop campaign took the brand loyalty to cloud nine. They initiated the strive to give the used cloths, recycling them as new and breaking stereotypes of models used in add campaigns. The plus-sized models and women in hijab ruled the adds, it was more like
"A man's measured by the way that he thinks; Not clothing lines, ice links, leather and minks'
Giving the concept of wearing ordinary and using the girl next door concept to advertising, took the brand to skyrocketing success, from daily mail to rolling stone, all hailed the initiative and gave substantial coverage in headlines.
Gender equality and a better world: Dior
The fashion dream brand from rag to riches initiated the gender equality campaign in 2017 hooking up Rihanna, the icon and humanitarian of the year award winner staunchly. Getting massive backing by other fashion towering names like Jeniffer Lopez, Dior`s partiality more towards feminism and also raided awareness about education and health, donating part of sales to Clara Lionel Foundation, earned huge respect, and increased consumption and market share as a byproduct.
Going Vegan Beyond Meal
Being vegan on dining is not doing good to animals when you wearing leather shoes, jacket and putting your all snake leather purse aside the same table.
Understanding gigantic impact of our consumption on wildlife, some brands have taken being vegan to their production principle and completely turn their back against using leathers and minks that are extracted from animal extracts, going all vegan in their production line and being fashionable at the same time. Look no farther than DOGO store, committed to be all vegan and promote the vital message of lessening our environmental impacts on our dear earth and ecosystem, being trendy and standing out simultaneously. Be it DOGOs Bag, the catchy jacket you wear or poppish bag you carry, you playing your part in the cause and DOGO playing theirs to make you look ravishing!
Muhammad Farooq Azeemi