Who doesn't like cartoons? Remember the times when we run in the living room to catch our favorite cartoon and burst out laughing, it was the best moments of our childhood. We bet every kid has a favorite cartoon character. In this writing, we are going past and memorialize our favorite heroes!
The history of cartoons is dating back to old times. People have been looking for ways to express themselves since the Paleolithic Age. The human race, which succeeds in communicating face to face, then intends to leave a part of themselves to the world by drawing. In this way, people begin to draw into their caves. Maybe they wanted to paint a dream, a thought or a feeling, maybe they were just drawing to entertain themselves, who knows!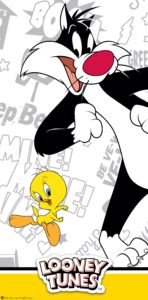 All we know is, in time cartoons, animations and comics spread all over the world. These classics fascinated not only children but also adults. Come on, let's take a look at our favorite cartoons!
1- Tweety and Sylvester
"I Tawt I Taw a Puddy Tat!". This little yellow canary and Sylvester never stop chasing each other.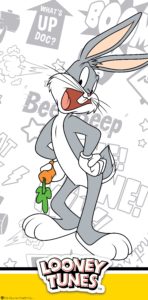 Sylvester, who wants to catch innocent Tweety at any cost, gets himself into trouble while trying to run his treacherous plans! Tweety always manages to escape from him, no matter how hard he tries.
2- Bugs Bunny
Who doesn't know this funny carrot monster bunny? "What's up, doc?" He is the smartest, most playful and the most snappy cartoon character ever. Bugs is so tough that he always defeat easily the bad guys who try to hunt him.
3- Scooby Doo
Scooby Doo, the funny dog who finds adventure wherever he goes and saves everyone by following the leads, is still one of the world's favorite character! From the first day of its release to the present day, it has been adapted and continue to be adapted into many new films and series. Teammates; Shaggy, Velma, Daphne and Fred accept Scooby from the family and they embark on every adventure together. We wish Scooby all the best in his battle against monsters, ghosts and vampires!

4- Flintstones
What if we lived before history? This show, which beamed us to the oldest times was actually the best cartoon of more than one generation. The family's mother Wilma Flintstone, the father Fred Flintstone, their daughter Bambam and the friend Barney Rubble were a successful reflection of the pleasant family life, warm neighbor relations and animal love.
If you like to wear your favorite cartoon character's designs, click www.dogostore.com !